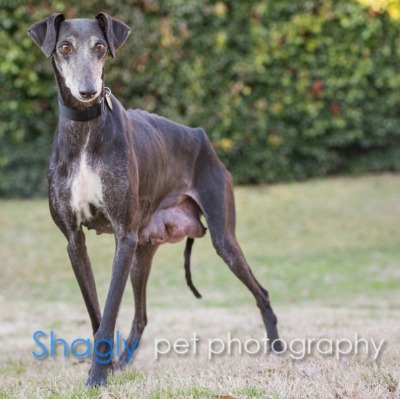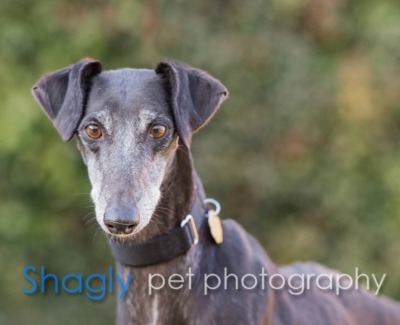 Jane is a black female who was found as a stray in the Arlington area, along with Tarzan. She has obviously just had puppies, but the fate of the puppies is unknown. Jane is estimated to be around 5 years old. She has a positive titer to Ehrlichia Canis, and treatment has started which will last at least six weeks.
Jane is not considered cat tolerant at this time.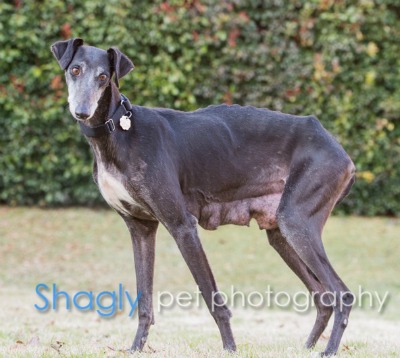 UPDATE 2/10/16
Jane continues her Ehrlichia treatment and now has an upper respiratory infection, which is being treated additionally.
UPDATE 4/22/16
Jane has successfully completed her treatment for Ehrlichia Canis and has a negative PCR test. All of her medical procedures have been finished. This sweet girl is ready to find her forever home!
Watch more of Jane
Jane is the cutest little thing you have ever seen. She is itsy bitsy - only about 40 pounds and not very tall so she's always putting her front paws up on things to be able to see. I have not let her come up on the furniture to sit in our laps since her forever family might not want her on the furniture, but she sure wants to!! She's smart, sweet and spunky. She is so funny when she gets in her stance to stand up to the big girls. They are NOT going to push her over just because she's little. She is a champion roacher and owner of all the toys. And she doesn't just take them. She plays with each and every one of them. To my big girls, she is the pesky little sister -" not so pesky that she needs a growl but she wants to do whatever the big girls do. And she can do something that the big girls can't do! Jane caught the squirrel that has been tormenting them for months. About the only other issue we have had is that she barks at the Yorkies next door through the fence. So, I guess no small dogs for her! If you are looking for a lap dog who knows how to use a dog door, can catch a squirrel and is the first to learn a treat toy, please come and meet her. She's a very special little girl who is looking for a forever lap.

Jane's Foster Family