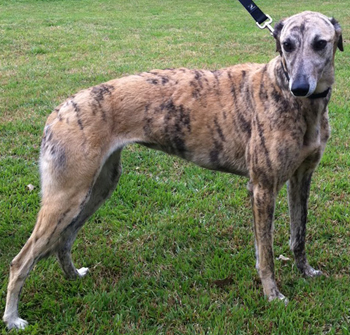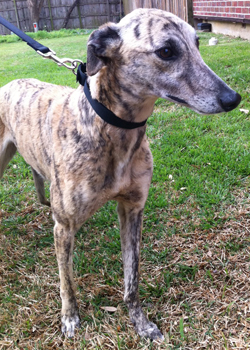 Lemonade is a 3-year-old light brindle female born in April 2008. She was found as a stray near Lubbock by A Place For Us Greyhounds. They requested GALT's help with several strays sighted on the same property, inlcuding Aspen, and GALT loaned them a live trap to use.
Lemonade's tattoos are very faint and difficult to read, so her history will likely remain a mystery. Her bloodwork upon arrival revealed low platelets and Ehrlichia, for which she has been successfully treated. She is ready for her forever home!
Lemonade is cat and small animal tolerant.