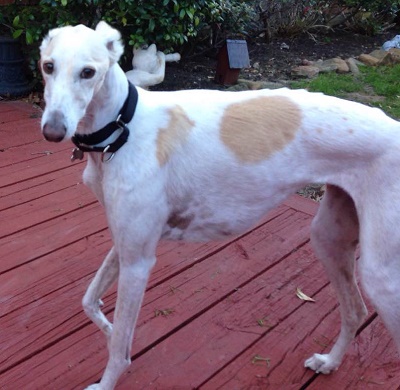 Liberty is a 6 year old white and fawn female born approximately June 8, 2011. Liberty has been in a home for five years, but has returned to GALT due to owner health problems and no fault of her own. She was originally seized from a Fort Worth home along with her mother Faith and 7 other puppies on July 6, 2011. Liberty is living in a foster home with cats and gets along with dogs of all sizes as well. Liberty was named by David Vilches: It seemed a fitting match for her mother, Faith, and brings to mind Lady Liberty herself, the great Statue of Liberty. The puppies and mama were liberated, and will remain free of abuse and neglect!
UPDATE 3/20/2017
Liberty has tested positive to the tick-borne disease Ehrlichia Canis and has begun her treatment.
UPDATE 6/9/2017
Liberty has been successfully treated for Ehrlichia Canis.
Watch more of Liberty