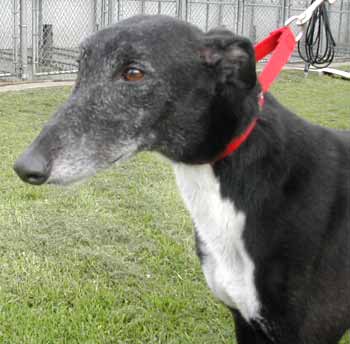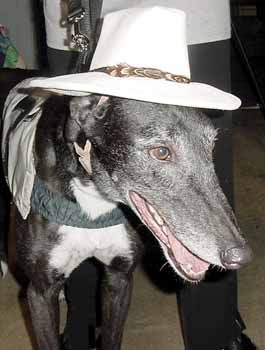 Rooster, aka Gable Rooster, is a 5½-year-old big black handsome male, born October 4, 1996. Rooster's sire is Wigwam Wag, but his racing career did not take off like his dad's - he just wasn't fast enough! He is very affectionate and is ready to find his "forever" home.
Rooster is cat friendly.
At this time Rooster's foster dad takes him to work, so he is alone very little. This seems to fit his needs well, as he has exhibited some separation anxiety. He is extremely smart, learns very quickly and has quite a sweet personality!