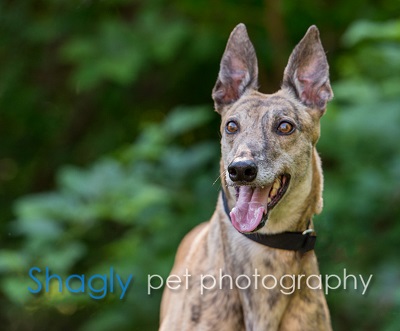 Streisand, aka Flying Streisand, is an almost 8-year-old brindle female born June 12, 2007. Her sire is Flying Penske and her dam is Flying Cauble. Streisand has 94 races on record, all at Wheeling Downs in Virginia. She started her career in August 2009 and finished it in June 2011. Streisand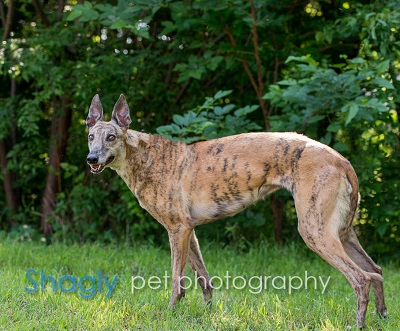 went on to whelp two litters of puppies, one in March 2012 and one in December 2013. One of her puppies is GALT's CJ.
Streisand has passed an initial cat test and is living with a cat in a foster home.