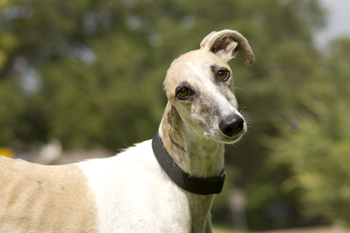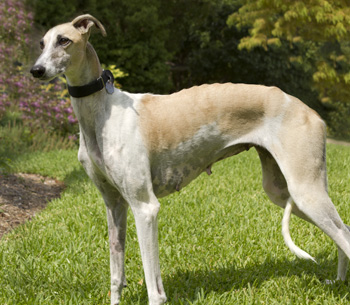 Faith is a white and fawn female. She is not tattooed, but is estimated to be 4 to 5 years old. She was seized from a Fort Worth home along with her 8 puppies on July 6, 2011: Angel, Blanket, Diablo, Jaguar, Lexi, Liberty, Nina, and Rachel.
She was extremely thin and malnourished and was carrying a huge burden of intestinal parasites as well as testing positive to Ehrlichia. Faith's right ear flap has been surgically removed, and from the scarring it appears to be from some time ago. She has successfully completed treatment for the parasites and Ehrlichia, has gained weight, and is now ready to find that special forever home!
Faith is not cat tolerant.