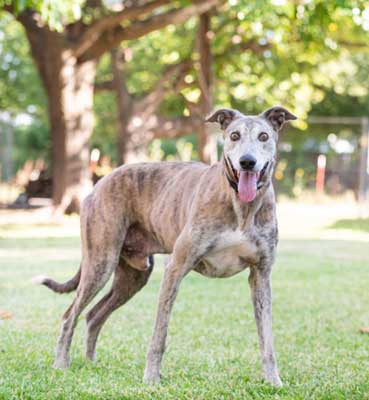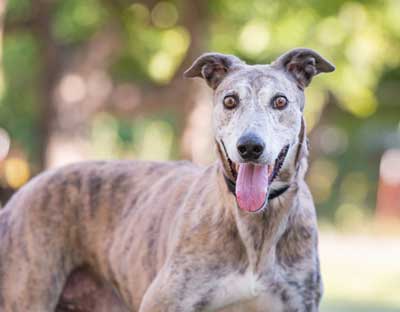 Mac is an approximately 8 year old fawn smooth coated staghound that was surrendered to the animal shelter in Duncan, OK, along with 9 year old Slim. His former owner said they were too old to hunt anymore. Mac arrived very lethargic with what has now been determined as a significant positive titer to Ehrlichia Canis. Treatment has started and he is being cared for and closely monitored by Dr. Christy Soileau of VCA Preston Park Animal Hospital. It is not known at this time if Mac is small animal or cat tolerant.
Watch more of Mac
The special medical treatment cost needed by Mac is why the The Dr. E. Kelly Nitsche Veterinary Care Fund was established. If you would like to help with Mac's care, please take a moment to make a donation to the fund. You WILL and CAN make a difference in Mac's life and the lives of other greyhounds in need of special medical care. Your help and support will make a difference - one greyhound at a time.
Through the GreytStore

DONATE

Through PayPal

By Check

Greyhound Adoption League of Texas
3400 Carlisle St, #310
Dallas, TX 75204

Please note The Dr. E. Kelly Nitsche Veterinary Care Fund/Mac on your check.