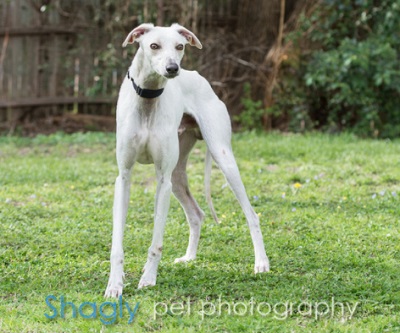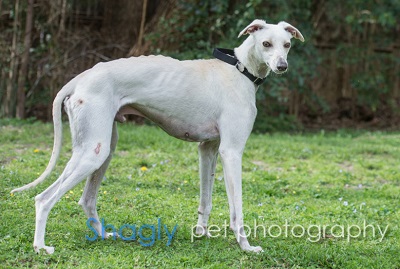 Tod is an approximately 2.5 year old white male found as a stray at the intersection of Highways 287 and 360 in the Mansfield, TX area. He along with the other three found together make up the Mansfield Four. Tod, Zelda, Vixey and Squeaks were rescued by The Forgotten Ones Rescue and transferred to GALT immediately. Tod is positive to Ehrlichia Canis and has begun treatment. Tod's DNA panel shows that he is a Greyhound, Saluki, Borzoi mix - what a cutie! It is not known at this time if Tod is small animal or cat tolerant"
Mansfield Four
The special medical treatment cost needed by Tod is why the Miss Mesa Fund was established. If you would like to help with Tod's care, please take a moment to make a donation to the fund. You WILL and CAN make a difference in Tod's life and the lives of other greyhounds in need of special medical care. Your help and support will make a difference - one greyhound at a time.
Through the GreytStore

DONATE

Through PayPal

By Check

Greyhound Adoption League of Texas
3400 Carlisle St, #310
Dallas, TX 75204

Please note Miss Mesa Fund/Tod on your check.