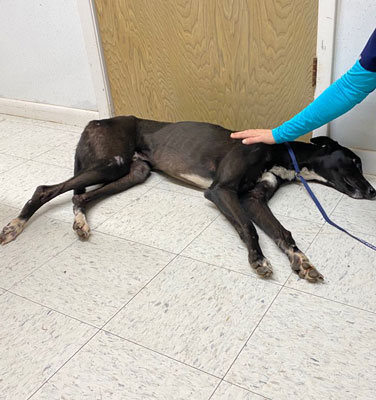 Vern is an estimated 2 year old black male greyhound found as a stray along the county roads near Vernon, TX by good samaritan Ashley, who is a traveling nurse. She had tried to catch him on her way to an appointment, but was unsuccessful. When she returned he was close to the same spot, as he was limping with an injured right rear leg. He was scared but finally trusted her when she said "load up", and he laid down right by her rear door for her to lift him into her car. Ashley took him to the vet and proceeded to call GALT. Vern is indeed a lucky, lucky boy to have been at the right place at the right time. When a diagnosis is known concerning his injured leg, we will advise. Vern has a significant positive titer to Ehrlichia Canis, and his six week treatment has started. It is not known at this time if Vern is small animal or cat tolerant.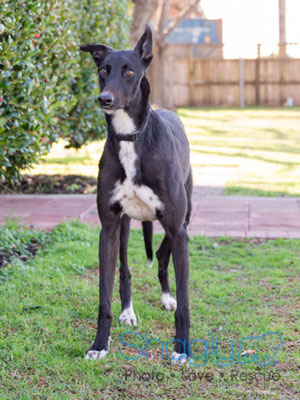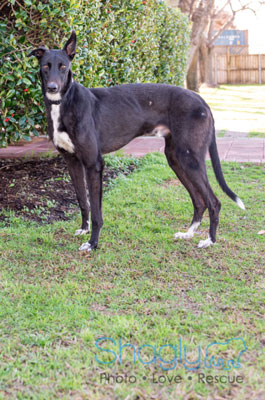 The special medical treatment cost needed by Vern is why the Miss Mesa Fund was established. If you would like to help with Vern's care, please take a moment to make a donation to the fund. You WILL and CAN make a difference in Vern's life and the lives of other greyhounds in need of special medical care. Your help and support will make a difference - one greyhound at a time.
Through the GreytStore

DONATE

Through PayPal

By Check

Greyhound Adoption League of Texas
3400 Carlisle St, #310
Dallas, TX 75204

Please note Miss Mesa Fund/Vern on your check.